SAN FRANCISCO BAY, PRIDE 2020
acrylic on board
5h x 7w
$85
_____________________________________
Greetings from my studio in Oakland!
How are you doing out there?  It's a MAD world for sure…  Hoping to bring some good cheer and beauty into your world today!
In celebration of PRIDE month, I'm highlighting this new, small piece, SAN FRANCISCO BAY, PRIDE 2020.  Regardless of who you choose to love, make sure you start with yourself.
I'm SO encouraged by the Black Lives Matter movement in our country and around the world.  People coming together to stand for what is RIGHT is always exhilarating!
In fellowship, I have produced some gorgeous prints of the Butterfly Girl in support of my friend Toshonna Ross, who just recently opened the new Courage House in Oakland!  A two-year sober living and new beginnings transitional home program for women and children affected by trauma or impoverishment.  This has been many years in the works + I am humbled by her persistence, grace and leadership!
I'm grateful to share my work with you and LOVE hearing from you, so hit the reply button + say HELLO!
OXO
Mary
_____________________________________
BUTTERFLY GIRL
print on archival paper
14h x 11w
$125
This lovely portrait of the Butterfly Girl sold a few years ago, but in honor of Black Lives Matter and the newly opened Courage House in Oakland, we've produced some beautiful prints on gorgeous, archival paper.
Proceeds will benefit Courage House and they're already being scooped up so, grab yours!  $125 each, includes shipping.
_____________________________________
PINK + BLUE ZERO POINT, GOLD INTENTION
acrylic on canvas
14h x 11w
$225
I've been meditating on the zero point field (ZPF), what I see as the place of all potential manifestation.  This stuff can go a bit over my head (quantum physics??, but the more understanding I come to, the less anxiety I feel, and right now, I'll take that!
If thoughts equal energy and energy equals matter, then thoughts become matter.  SIMPLE, right??  Observe your thoughts… see how they manifest themselves in your life.  You might be surprised at how much influence you actually have on your circumstances.
_______________________________
CAMOUFLAGE, 2020
acrylic + ink on canvas
20h x 10w
$225
This piece sat unfinished in my studio for a bit as there seemed to be something missing.
I just added the finishing touches in yellow and red + love the way it turned out!
______________________________________
GIRL IN PINK SWEATER
acrylic + ink on canvas
18h x 24w
$325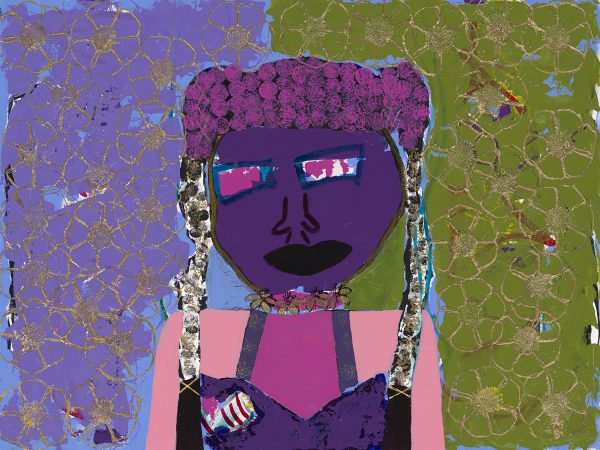 This sweet thing found her way into my studio recently.  I love her braids, they give a good Patti Smith vibe!  Have been thinking about Patti quite a lot lately.  Where would we be without our role models?!
_____________________________________
PREFAB
acrylic + ink +oil stick on canvas
11h x 14w
$125
Can't get enough of the color combinations in this piece, they just make me happy!
_______________________________________
QUARRY PINK
acrylic + oil stick on canvas
11h x 14w
$125
Don't you just LOVE pink???  This little beauty on canvas is available and ready for a new home!
Please support your local artists who are alive + creating for you right now.
None of the dead ones need your money!Let's connect!  You can find me on Instagram at @MaryLonerganArt
and on my website at Mary Lonergan Art.Until then…Peace + Love + GOOD HEALTH to you and yours!
If you'd like to pick up a gift that your friends and family will love forever,
you can purchase directly from my website or you can contact me
at (415) 202-3588 to discuss a commissioned piece.MLA gift certificates are also available.